Disgaea 4 Contest? NO WAI!
Yeah kids of the Internet, there is another contest from me. It involves being creative, too, so I'm sure that will turn off 99.9984% of people that read this post.
We are giving away a collection of Disgaea 4 merchandise, courtesy of NIS America. One winner will be chosen from all of the entrants, and they will be rewarded for their efforts with the following: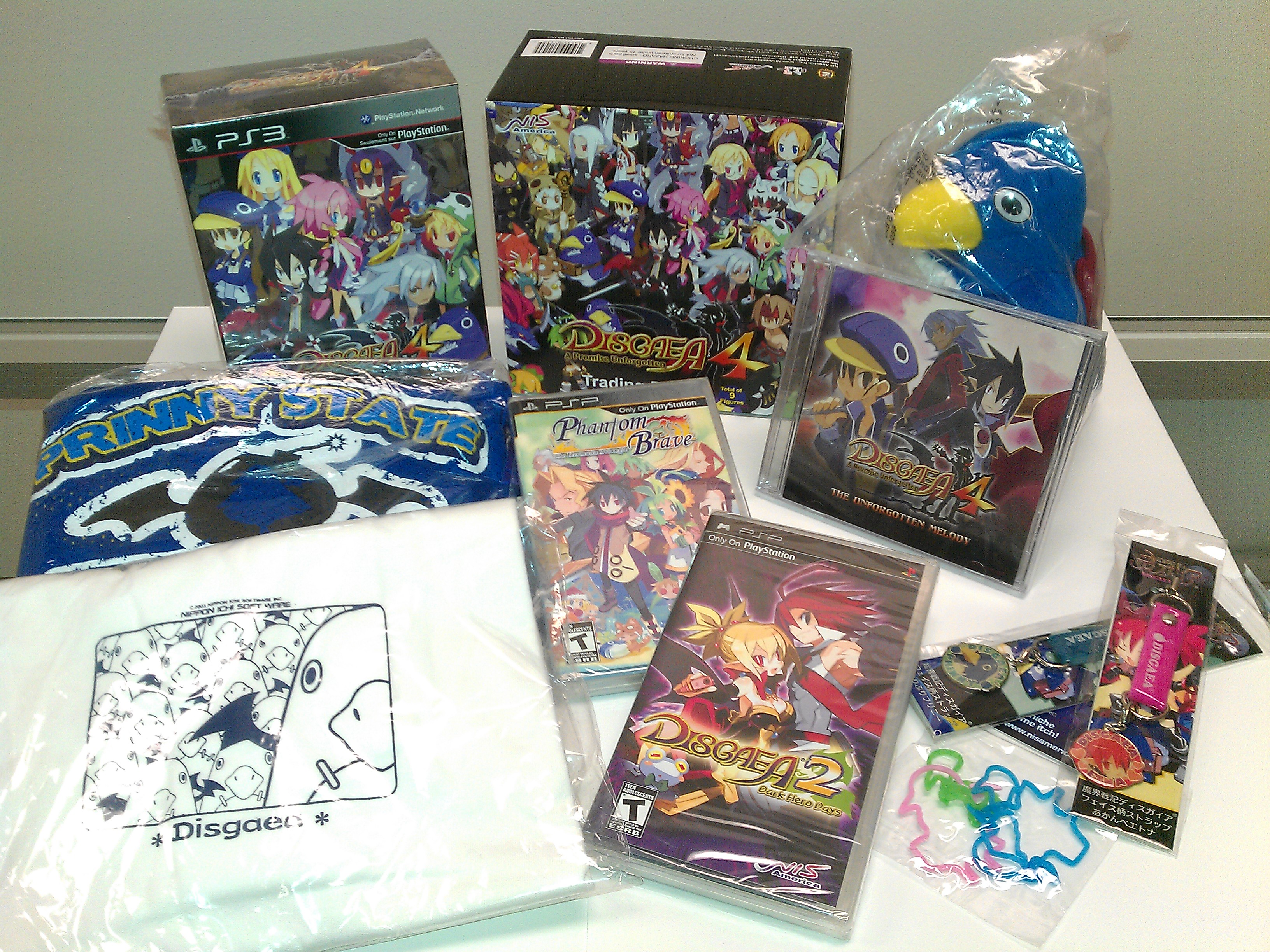 Disgaea 4 premium edition (PS3, the only platform it is on)
Disgaea 4 figure box
Disgaea 4 soundtrack
Prinny T-shirt (Japanese Medium size)
Prinny Plushy
Disgaea cell phone straps
Some other Disgaea series games… and surprise!
We will show a picture of this mess o' goods as soon as we can.
To enter...
To enter you must submit a picture of the Netherworld holiday season, so a bunch of cute demons and stuff mixed with traditional holiday junk. Draw it, stage it (in real life), but don't just photo edit things together; we want you to really try since this is a pretty big prize. Submit it to our Facebook page here by the 19th of December.
If you have any questions, please ask them over on the official contest page here. Happy holidays to all!
6 years, 3 months ago
| | |
| --- | --- |
| | |
What is a cell phone strap?

6 years, 3 months ago

| | |
| --- | --- |
| | |
Post A Reply
Please login to leave a reply.