My NYAF '09 Experience feat. VOCALOID Photoshoot
The only reason why I made another topic is because I wound up covering the VOCALOID shoot that apparently no one except the VOCALOIDs knew about. Sasha also let them know that the pictures would be posted here. So I'm also including the rest of my pictures here in as presentable fashion to kill 0P's bandwidth because it's not like I have a lot anyway (shot). Be sure to stop by naota's cosplay thread and show off your cosplaying there!
---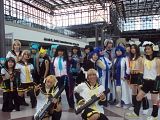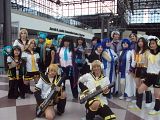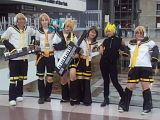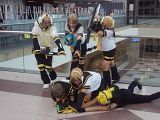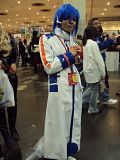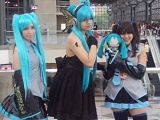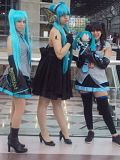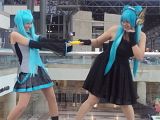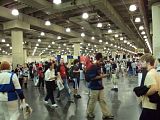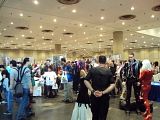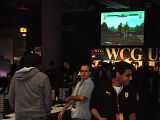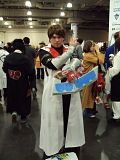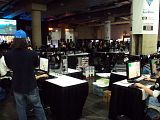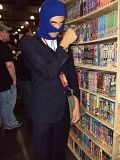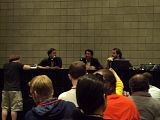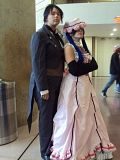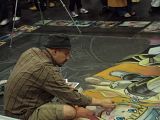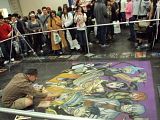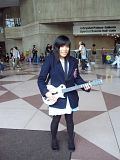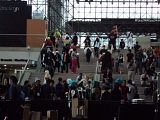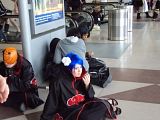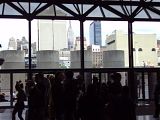 8 years, 11 months ago
| | |
| --- | --- |
| | |
I'm not totally sure how the tables would kill OP's bandwidth? The Photos don't seem to be hosted here, are they?

Anyway here's a scoop for ya, there are plans to support photo uploads :)

Awesome gallery! Keep it up :)

8 years, 11 months ago

| | |
| --- | --- |
| | |
| | |
| --- | --- |
| | lOVE THE PICS YOU LOOKED CUTE IN YOUR COSTUME. I TOOK YOUR PIC AT THE CON ON SATURDAY I DIDN'T KNOW YOU HAD A POSSIE WITH YO, ANYWAY YOU ALL MATCH PERFECTLY, I WAS WONDERING ALEX THERE WAS A GIRL WITH YOU GIVING OUT STICKERS OF OTAKUPRIDE, I ALSO TOOK HER PICTURE BUT I DONT SEE HER IN THIS POST.WOULD KINDLY TELL ME WHO SHE IS? HER SMILE HAS CAPTIVATED ME. THANKS FOR THE REPLY. |
| | |
| --- | --- |
| | Well i saw you at the lower level of the convention and took 2 picturesof you late saturday afternoon, your friend wasn't dress up but she was wearing a black blouse and her hair was brownish and sort of wavy. I was wandering if you know each other, not meant to be too forward but i wish to know more about her.I'll settle for her name,Thanks |
| | |
| --- | --- |
| | i'm cofused who is Sasha and who is Nina, i'm starting to looked like a stalker of this girl I'm dont wanna scare her away.My only intention is to know who she is. Is like when you see a beautiful picture you want to see it more than once.My case is something about her smile that tells she is a sweet girl. Let me know how to post pics on this forum so that will help you out remenbering. I know this is not the place to meet girls but i rather regret the things i have done than regret the things i haven't besides one more friend in this world doesn't hurt nobody. Thanks for the reply |
Post A Reply
Please login to leave a reply.